Class 4
Our class is made up of year 5 and 6 pupils, Ms Smith as Class Teacher and and Mrs Wigley and Mrs Wilson as Teaching Assistants.
This class page is designed to give readers a brief overview of what we are covering in class. We share more detailed information about what we get up to using the Class Dojo app. Parents can request login details via their child's class teacher.
Autumn 1
This term our topic is...
Mining
We will be looking at the history of mining, mining techniques, how animals were used, disasters, and lots more, with a particular focus on the local area. Children will write information texts covering what they have learnt about mining and persuasive argument texts on keeping mines open or closing them after looking into this in more detail. In Art we'll look at the Markham Vale mining sculptures before doing some sculptures of our own using wire.
In Science we'll be studying electricity, building and investigating circuits, then making our artwork in to a buzzer game.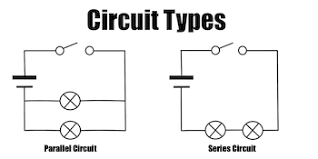 BBC Newsround
Latest Newsround stories